Optimism for every day
Add a sparkle of life to your style. Yellow is life. It is the color of joy and optimism. Combined with the freshness of white, it brings you happiness and beauty.

With our minimal and engaging earrings with the beautiful inspiring yellow, try something new – the simplicity of brilliance.
SHOP NOW
Earrings For Your Joy
Every pair of our stud earrings you'll find in this collection is here to make you feel relaxed and joyful.
Made of pure 14k gold, high-quality stainless steel, or plated gold.
Our earrings are allergy-free and comfortable even for those with sensitive ears.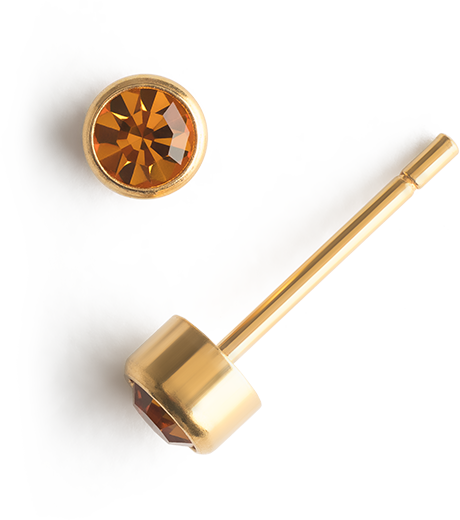 Earrings For Your Glow
Simple, delicate and gorgeous, these earrings are comfortable, durable and allergy-free.
Lightweight and beautiful, these earrings are the perfect detail for every occasion.
Ideal for those with sensitive skin, these nickel free yellow crystal earrings will change your look in an instant.
Yellow Crystal Earrings
Add something yellow and let your style be breath-taking. Yellow gives you energy, strength, confidence, and the feeling of joy and pleasure.

It's the color that calls you to action and helps you make a statement.
It's the color of fire and life and it's beautifully captured in our amazing collection of earrings.
Browse our collection and find your favorite yellow earrings.
SHOP NOW