Green Always
Makes You Shine
With a wide variety of different shades of green, earrings in this gorgeous collection bring you a touch of classic elegance that will surely make you stand out.

Lemonade green, dark green, or gorgeous turquoise - they will give you radiance and shine every day and any occasion. Embrace the power of green wherever you go.
Shop Now
Earrings For All Your Needs
When you want something cool
Green is the color of peace and harmony.
It's a sign that you're one with nature.
That's why these earrings bring balance and coolness to your look and style.
Ideal for sensitive skin, these nickel free green crystal earrings will change your look in an instant.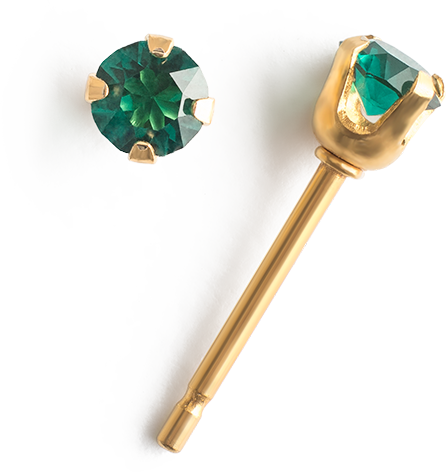 Highest Quality Earrings
Gorgeous birthstones earrings are paired with carefully selected stainless steel, plated gold, and 14K gold.
That's why these earrings are comfortable, durable and allergy-free.
The quality o four materials and delicate designs make these earrings your best choice for every day wear.
Look Inspiring
Dark or light green, one thing is for sure – green inspires us. It's the color that symbolizes spring, nature, renewal and life.

It's your way to inspire and be inspired.

It's your way to look breath-taking and elegant any time of day.

That's why this collection brings a renewal of spirit and strength for every outfit and occasion.
Browse our gorgeous collection and find your favorite shade of green.
Shop Now