Blue Crystal
Knowledge & Power
For ages, the color blue is associated with open space, significance, confidence and imagination. With so many meanings and immense power, the color blue inspired this exquisite and brilliant earring collection.

Blue crystal earrings you'll find here is all about your opportunities, desires and everlasting beauty.

With fabulous blue radiance and exquisite design, this blue crystal earrings collection is your glamorous entrance to the world of intense energy, joy and ambition.
EXPLORE COLLECTION
Perfect Everyday Earrings
Earrings for everyday
If you're looking for something unique, shiny, inspiring and trendy, you'll find it with this beautiful blue collection of hypoallergenic earrings.
Ideal for sensitive skin, brilliant and comfortable, this jewelry will change your look in an instant.
Whether they are made of stainless steel or 14K gold, these earrings are adorned with a variety of special blue birthstones.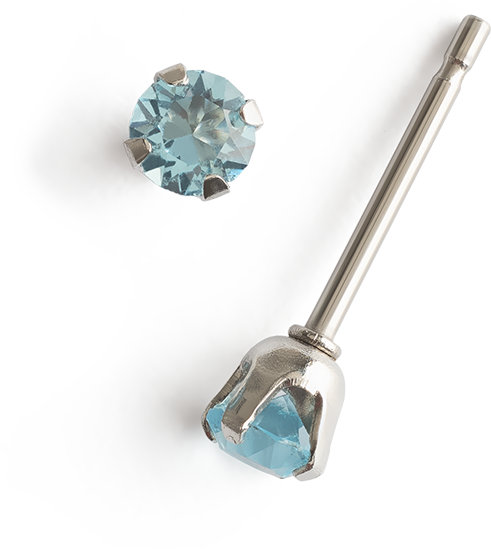 Jewelry with Wishing Stones
With the energy of blue stones, our earrings are here to make your dreams come true.
That's why they're your wishing stones.
With this collection, our earrings remind you that you can achieve all your ambitions and fulfill your desires.
Look Exquisite
and Unique
Blue is the color of victory and inspiration. It's the color that makes you feel special and beautiful.

That's what makes this blue crystal earring studs both gentle and powerful. It's the jewelry that gives you everything you need.

Be feminine, determined and confident. Be whatever you want, whenever you want.
EXPLORE COLLECTION