Girls deserve to be special every day
Make your little girl feel playful and beautiful.

When she goes to a birthday party or a play date, she now has the perfect pair of earrings to match her playful and fun loving personality. Let her imagination run wild with beautiful fairy gardens, rainbow of colors, and fun loving friends to play with. Make her day special every time and let her creativity shine bright.

Our special fairies have designed these earrings for all the little girls to enjoy and feel special. Browse our Fairy Garden collection for girls and choose the pair that will best match your special girl and her imagination.
SHOP NOW
Ideal for girls
1. Our jewelry for girls is made of carefully selected hypoallergenic metals that perfectly suit sensitive skin.
2. With crystals, white gold, stainless steel, pearls, and gold plated earrings, your little girl gets her perfect piece of unique and fun pieces.
3. An ideal gift that she will enjoy wearing for a long time
4. With proper care and love, our earrings can last for years to come and sure to bring many happy memories you will forever cherish
5. Our earrings are affordable, budget friendly, trendy and fun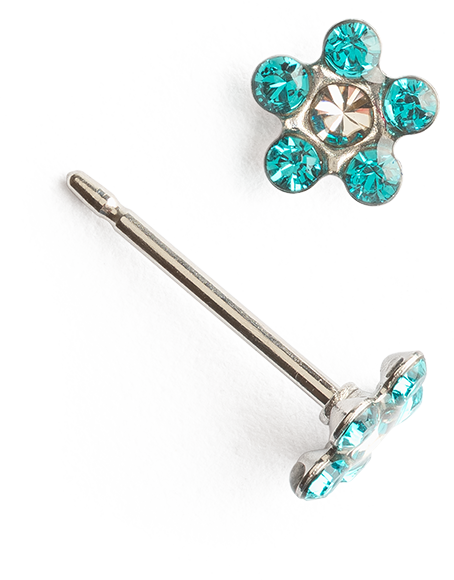 The magical world of childhood
1. Our fairy collection is colorful, cheerful, and created with a lot of love and respect for the magic of childhood
2. Our kids' earrings are created for all the girls who enjoy fairy tales, fun, bright colors, creative imaginations, and princess style jewelry
3. Brilliant and cheerful, give your little girl the perfect fairy garden earrings she will instantly love.
Enjoy the beauty of childhood
Enjoy the most beautiful smile when you look at your child.

May your little girl be happy and all her dreams come true. Watch her become an amazing beautiful young girl, and show her the power of dreams and hopes. Help her to believe in a bright future, exploring the world that's full of possibilities, and to feel beautiful and happy in her own skin.

The secret magic of our special fairies is here to preserve the beauty and magic of childhood. Meet Marella, Daisly, Baly, and our other fun loving fairies, and find out what they have in store for you. Browse our Fairy Garden collection and choose your new best magical friend.
SHOP NOW