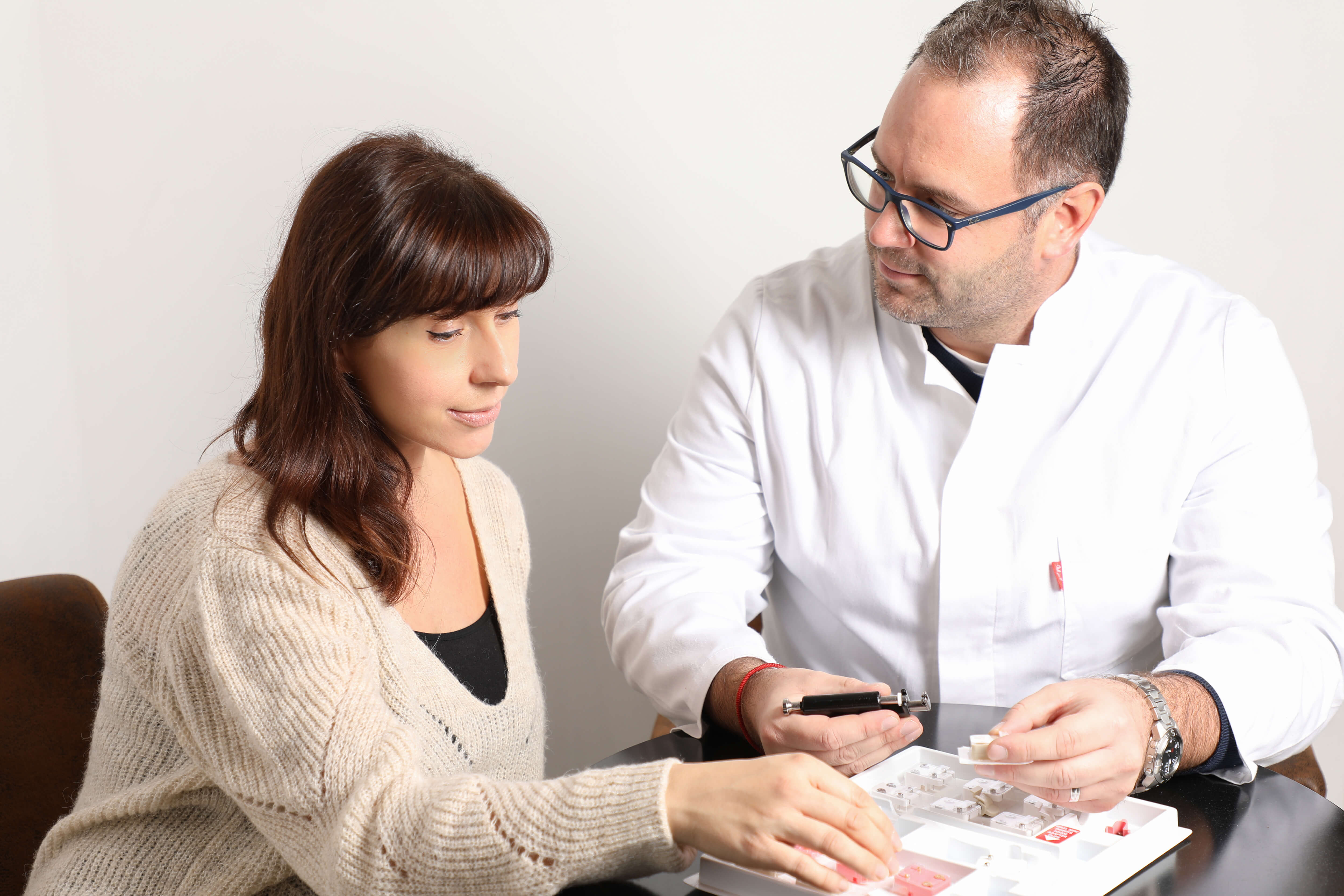 Jewelry With Doctor's Approval
Simply Whispers Medical Advisor
Joining Simply Whispers was a logical career step for our medical advisor, Hrvoje Reil, M.D., who spent many years advancing human health through aesthetics. For our Hrvoje, aesthetics medicine is not only about helping people look beautiful - it is about health protection by preventing infections, scars, and allergy developments. We asked him several questions about his reasons for joining  Simply Whispers team and what our jewelry brings to customers from the medical perspective.
What is the most important thing in aesthetic medicine?
People want to be beautiful, wear earrings and lovely jewelry, or enjoy the tattoos. From a holistic medical perspective, enjoying your body, making it beautiful, is good for health. It helps us feel self-esteem, express ourselves - good emotions boost positive hormones, improve health, and wellbeing. We doctors want to see you enjoy your life and your looks.
But, while every aesthetic procedure can help us look and feel more beautiful, unfortunately, if not done right and with the high-quality equipment - it can lead to complications, allergic reactions, infections, and scars. Preventing adverse effects is the most important thing in aesthetic medicine. 
As I was trying to find jewelry made out of better alloys and piercing sets manufactured by the highest standards that I could recommend, I stumbled upon Simply Whispers. Their jewelry is completely aligned with everything I consider important in aesthetic medicine, especially when it comes to people who have sensitive skin or allergies - but still want to enjoy piercings, earrings or jewelry in general.
Why do you think Simply Whispers offers the highest quality earrings and jewelry for people with sensitive skin?
What I loved about Simply Whispers earrings and jewelry is their innovativeness and dedication to preserving the health of their customers. Starting from scratch, Simply Whispers developed not only "better" alloys, with smaller amounts of nickel and other allergy-causing metals just to fit into the regulations. They walked the extra mile and invented new alloys, 100% allergenic metals free. Since we see a constant rise in nickel-related allergies every year, developing nickel-free alloys is an absolute must from a medical perspective.
Even the American Academy of Dermatology recognized Simply Whisper's quality - in their guide, they recommend it for people who have the most delicate skin prone to infections and allergies.
I was delighted - but it was just the first step of Simply Whispers innovative approach towards the safety of the jewelry. I learned that Simply Whispers jewelry has super-smooth surface and lightweight design, which makes them even more superior from the medical point of view.
Why is smooth surface and lightweight design important for non-allergenic jewelry?
Simply Whispers jewelry has an incredibly fine surface because it is subjected to a highly precise and sophisticated process that makes it super-smooth.
You can not really see that without the microscope, but from my medical perspective, this is very important. This enables sensitive skin to get as little friction as possible. On a cellular level (where the adverse reaction takes place), this makes an enormous difference. For highly sensitive skin, even a slight irritation can trigger unpleasant medical conditions. By providing this level of smoothness, we have jewelry that anyone can wear, even the people with the most delicate skin.
Finally, Simply Whispers earrings are also designed to be super-light - which is how they got their name - light as a whisper. The mechanical effect of heavy and robust jewelry can also cause unpleasant side effects - the skin gets stretched, which in the case of sensitive skin can lead to micro-cracks, itching, and it can open the door to infections and allergies.
Simply Whispers is designed and manufactured so that it is light, and it doesn't stretch the skin, which protects its integrity, enabling her to perform her barrier function well.
Simply Whispers jewelry is well-thought-out from all perspectives - its compounds are body neutral, and its design protects the health and integrity of the skin on both levels - with its lightweight structure and smooth surface. As a doctor, I am thrilled - not so many consumer products show so much care and attention in proactive health protection.
Why is non-allergenic jewelry so important?
Nothing that comes into contact with the human body or penetrates it should be taken lightly - that is why in Simply Whispers, we provide holistic solutions to piercing, after piercing care and superior, medically approved jewelry. I look forward to the further development of our products and taking good care of our customers and their health and wellbeing.