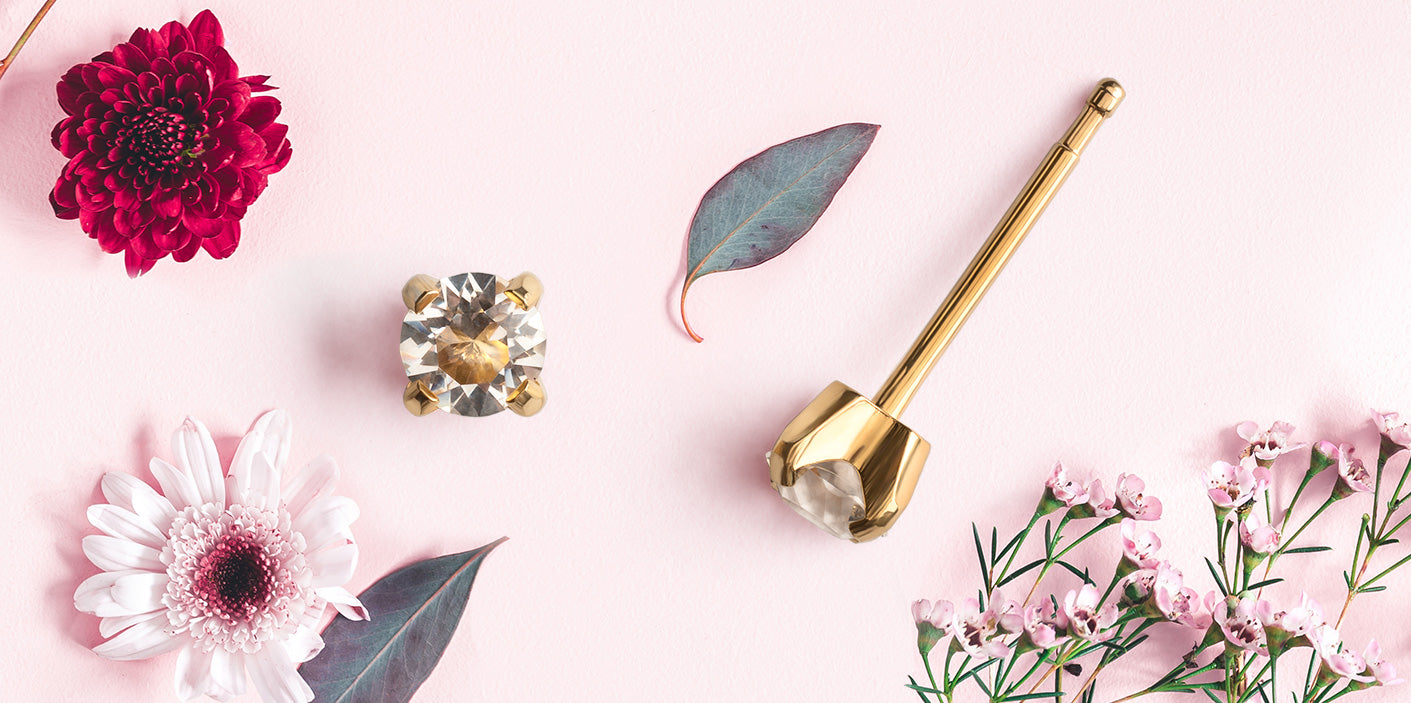 Are Diamonds girl's best friends?
They are not! Nickel-free jewelry is
Why should you go with nickel-free jewelry
Classic jewelry, containing nickel, can cause nasty allergic reactions - unpleasant itchy rashes, redness, or even blisters. Doctors report a steady increase in nickel allergy incidence during the last few decades. At the moment, almost 40% of the USA population struggles with contact dermatitis caused by nickel. Nickel is not only used in jewelry - it is everywhere - in our watches, gadgets, belts, cutlery... And it seems our bodies have had enough of it. Extensive exposure to nickel is (obviously) not as harmless as we previously believed.
If your jewelry is not nickel-free - it might not be your best friend. But hypoallergenic, nickel-free jewelry is. It will not only protect you if you are allergic - it will prevent nickel-allergy from occurring in the first place.
Nickel-free jewelry is not only for people who are allergic. We should all stop wearing unsafe and allergy-triggering jewelry. And even more important - we should always buy nickel-free, clean jewelry for our children.
Safe, hypoallergenic jewelry became fashionable, stylish and beautiful
Back in the days when hypoallergenic jewelry wasn't, well, the epitome of style, we all risked a bit with classic jewelry. We haven't had too many options, really. But, nowadays, hypoallergenic jewelry is just as beautiful and trendy as traditional jewelry. So, why take the risk? Find some new hypoallergenic jewelry styles Simply Whispers has to offer.
Simply Whispers Jewelry - Italian design meets superb hypoallergenic properties
Simply Whispers offers the purest, safest, and most innovative hypoallergenic jewelry. The one that makes you beautiful while keeping you safe. Are you looking for a necklace? Or super-cute tiny hypoallergenic earrings for your daughter? Trendy Saturday night jewelry or something to brighten up your office attire? We have you covered for all occasions and styles. 
Italian design provides Simply Whispers pieces with attractiveness and style and extraordinary quality since all the products are made in the USA. And our innovative technology and purest materials protect even the most sensitive skin. With competitive prices, finest finishing, and stylish design, Simply Whispers is the best place to buy nickel-free jewelry. For you, your children, and your loved ones.
Because beauty always starts with health.