It's all about joy
It's easy – we need to find the joy and fun in everything we do. Put on a smile and let happiness fill your heart.

Our "Some Like It Hot" Jewelry Collection has taught us that there's nothing wrong with being in love or being different.

There's nothing wrong with getting what you want, to love and grow, and most of all have fun doing it. That's the biggest lesson we can strive to live by. So start the transformation and enjoy it with this radiant and timeless collection.

Be simple, silly or different. Silver, gold or pearl - or maybe all - choose jewelry that makes you feel happy and adds some glamour to your style.
SHOP NOW
Jewelry that make you feel great
This collection brings you freshness, radiance, and makes you feel carefree.
Lots of shiny and bright jewelry for your everyday style and mood.
Gold, silver, stainless steel, and a lot of pearls are here to make your style glamorous and elegant.
Carefully selected, allergy-free metals that are ideal for sensitive skin are here for you.
Updated classic style jewelry is beautiful, comfortable, and can be worn on any occasion.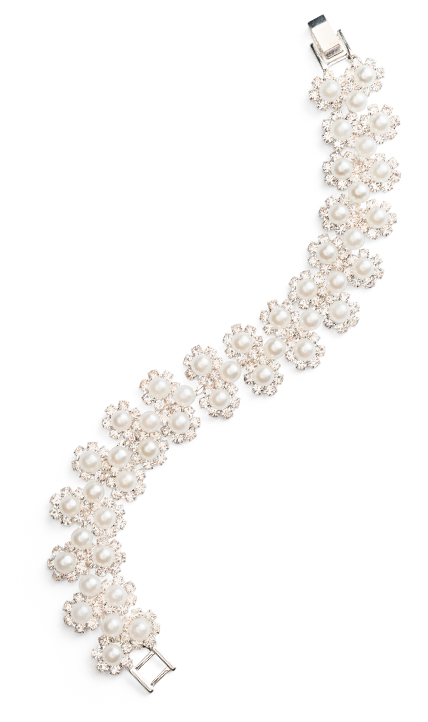 Jewelry that make you look great
Inspired by the beautiful Marilyn Monroe, Lauren Bacall, Rita Hayworth, and many other memorable beauties.
This Hollywood inspired jewelry is elegant, fancy and full of glitter.
Shiny, charming and sparkling, our jewelry pieces add feminine allure and glamour.
Perfect for both relaxed and formal occasions, these earrings, necklaces, and bracelets make you enjoy style and glam whenever you want.
Nobody's perfect
We make mistakes, we sometimes fail but at the end of the day - we just want to have fun and be loved. And sometimes that's all we need to know. We are perfectly imperfect!

Let our jewelry add that perfection to your look anytime you need it.

Add a little zircon, pearl, silver or gold to your outfit and get all the attention you deserve. Be classy and trendy, simple and dazzling, and most of all be yourself.

Browse our "Some Like It Hot" Jewelry Collection and find your reason to be happy.
DISCOVER COLLECTION